Skip to main content
It looks like you're using Internet Explorer 11 or older. This website works best with modern browsers such as the latest versions of Chrome, Firefox, Safari, and Edge. If you continue with this browser, you may see unexpected results.
Consensus forecast for November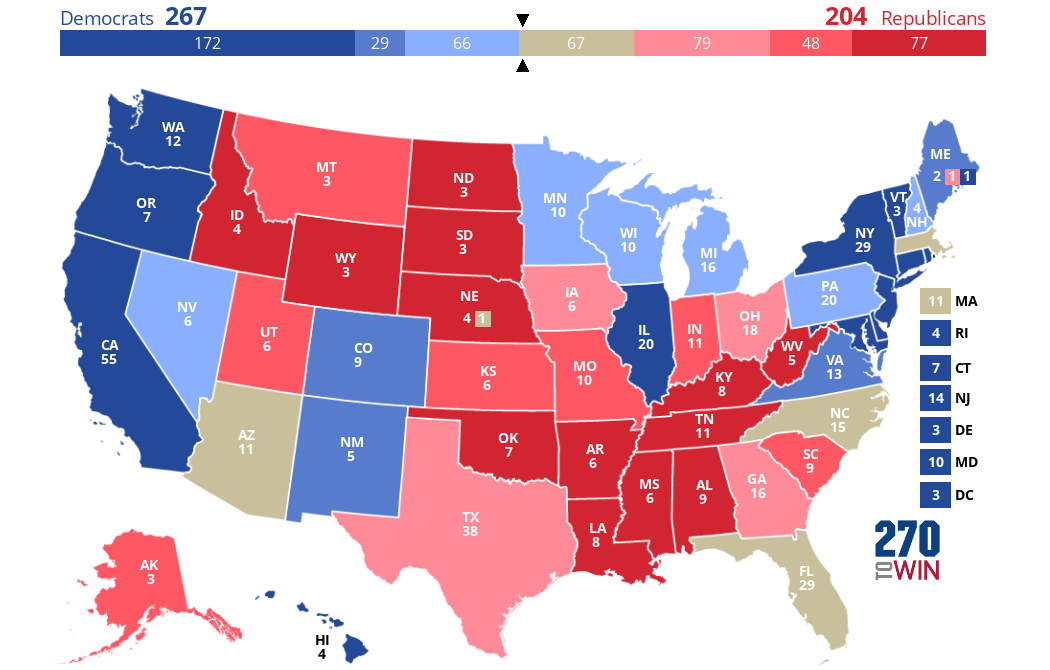 Click the map to create your own at
270toWin.com
This map aggregates polling from 10 different organizations to create a consensus forecast for November's election. As the campaign changes over time this map will likely change. To learn more, visit 270ToWin.
About this guide
This guide will help you understand how and when to register and vote. It also provides information about United States elections. Use the tabs at the top of the page to navigate to a particular topic.
Librarian
Ross Griffiths